Portfolio
About
Contact
Mastering the Process
Specializing in high-end, private residential construction, Kais is known for passion and determination. It is the people and the process that set us apart. Every home project is led by Joseph Kais, who establishes the standard for teamwork and leadership. The highest levels of attentive service, quality, and workmanship are expected from everyone involved, even in the smallest way. Respect for everyone on the team, from the owner and the architect to the skilled craftsman. ensures a team spirit that every extraordinary home requires. This team spirit makes the construction process a memorable and enjoyable experience - a KAIS trademark.
About Joseph Kais
The owner and founder of Kais Custom Builders, Joseph's personal involvement in a project is often pointed to, by owners and architects, as the difference in making a home's construction process exceptional. He is Highly respected for his uncompromising pursuit of quality and his ability to offer solutions to project issues in a positive, team- focused approach. Joseph's formal training in architecture and construction management, and his 25 years of experience in high-quality residential construction, combine to make him uniquely sensitive to a project's architectural design intent. Since founding Kais a decade ago, he has been responsible for building many prestigious homes, across a range of architectural styles, throughout the region.
Prior to founding Kais, Joseph had a diverse background in local, domestic, and international construction. He worked as an assistant superintendent on the award winning conversion of a Historic Baptist Church in Boston; worked closely with Nantucket's Historic Commission to ensure architectural integrity with existing Island architecture; functioned as a Project Manager
for a new housing complex in Japan as the president, managed a full service remodeling company and developed propriety estimating and accounting software. A graduate of Roger Williams University, Joseph has a Bachelor of Science Degree in Construction Management with a minor degree in Architecture.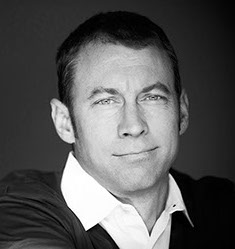 Kais Custom Builders, LLC 20 Knight Street, Norwalk, CT 06851 (203) 857-4795